When our family was in Manila three weeks ago (this is quite a late post), we had a chance to visit the Palaruang Pambata or Children's Playground at Rizal Park. It was not in our plan to visit the place but when we got off the LRT at United Nations Avenue station and started heading to Manila Ocean Park, we noticed the playground. Since my daughter already missed playing in a playground, we decided to drop by.
The Children's Playground has a minimal entrance fee of Php 10.00 both for adults and children. It was my first time to enter the playground and so was my husband and daughter. My daughter could not decided which recreational equipment to try first. Finally she decided to enter the Red Boots.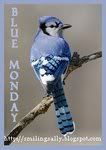 The paint of the cement animal sculptures were noticeably new. But there are some guests who do not value the effort of the government to have a good recreational place for children so they ruin the paint by vandalizing them.


It seems that the place where the big reptiles like dinosaurs were located supposed to have water but when we went there, only traces of mud were left. Nevertheless my daughter enjoyed having pictures with those big animals replica.


After the picture taking, she asked her dad to play with her at the see-saw.


Then she spent a while with the slide. She enjoyed the yellow slide most. It is the highest slide among the six slides stick together.


My daughter also didn't let go the chance to have examined the blue tortoise and have a carabao back ride.


My daughter didn't want to leave yet the place but we were running out of time for Manila Ocean Park.