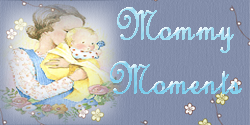 I am glad that I imposed a bedtime routine with my eldest because I never had a problem putting her to bed. I have also started a bedtime routine with my li'l girl.
With my eldest, the bedtime routine starts right after our dinner. After our last meal, she would brush her teeth and clean herself. If she's in KIKAY mode, she'll first comb her until she doesn't see any single strand standing. If she's in artist mode, she will spend her time drawing and coloring. After combing her hair she will pick up the book she wants to read. If by that time, the li'l girl is already asleep, I will read the book to her. If I still need to work, the husband will be the one to read her the book. But if both of us have some pending tasks, she will read the book by her own. Prior to giving birth to her li'l sister, she insists that either me or her dad reads the book for her even if she could read by her own. But now, she is more understanding and flexible.
After reading the book, she will turn off the lights and will lie beside me. She will then ask me to hug her. That is the signal that she's ready to sleep. She never sleeps without being cuddled.
With my li'l, I would start cleaning her up after 6 pm then change her clothes and diaper. Then I will breastfeed her. After which I will try to put her to sleep by humming to her hymns that I know. I hope that I will not also have a problem putting her to bed when she grows up.
So how about you, what is your kids bedtime routine?